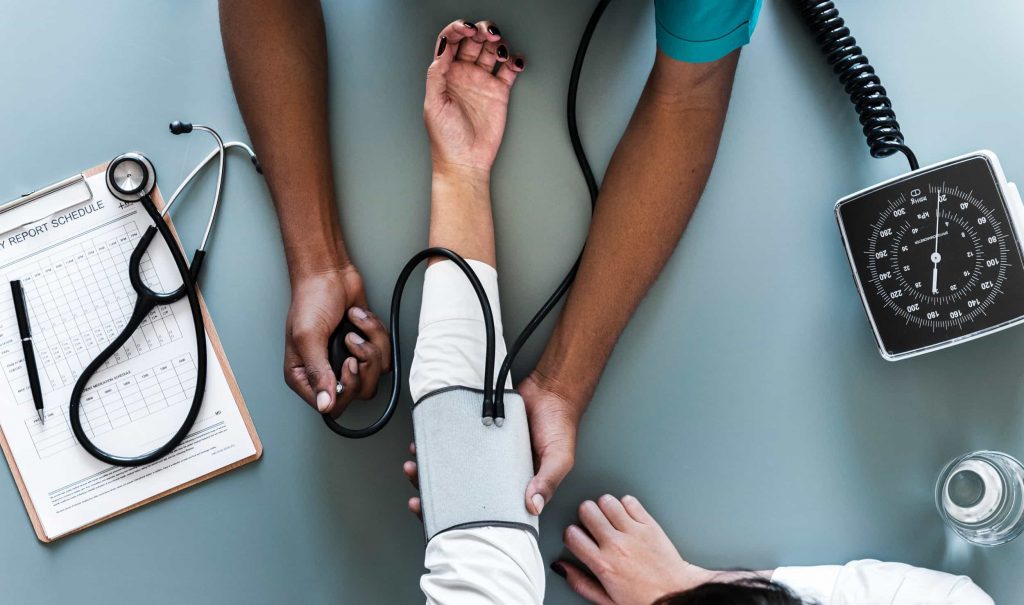 Most Australian temporary visa holders are subject to visa conditions requiring them to maintain "adequate" arrangements for health insurance while the holder is in Australia.
This includes visas where such conditions are mandatory, such as Student (Subclass 500) visas, Temporary Skill Shortage (Subclass 482) visas, and Graduate (Subclass 485) visas amongst others. It also includes certain visas where such conditions are discretionary and placed onto the visa by the decision-maker such as Visitor (Subclass 600) visas.
The below discusses what constitutes an "adequate" arrangement, and the different types of health insurances available to satisfy this.
Why do I need health insurance?
For most temporary visas to Australia, condition 8501 is mandatorily imposed (meaning it must be imposed to grant the visa).
Condition 8501 requires that "The holder must maintain adequate arrangements for health insurance while the holder is in Australia".
For some visas, it is up to the discretion of the assessing case officer to impose this condition on the visa. An example of this may be an elderly applicant for a Visitor (Subclass 600 visa).
The purpose of this condition is to ensure that foreign nationals have appropriate arrangements to cover for any unplanned medical and/or hospital care they may need while in Australia.
What are "adequate" arrangements for health insurance?
As a general guideline, an adequate level of health insurance cover is set out on the Department's website here. Broadly speaking it covers certain in hospital medical services, ambulance services, medical services, certain pharmaceutical coverage, surgically implanted prostheses and others.
Most Australian health insurers have plans that specifically address these requirements and contain the minimum level to be considered "adequate" arrangements.
If you take health insurance from a non-Australian insurer, it's important to ensure that the policy you receive provides the level of benefit at least equivalent to that set out in the link.
If your policy is non-compliant, you would be in breach of condition 8501 which means that your visa would be liable to cancellation.
What type of health insurance do I need?
For holders of most temporary visas to Australia, this is often satisfied by taking Overseas Visitor Health Cover (OVHC) provided by most Australian health insurers. This applies to visas such as the TSS Subclass 482 and the Graduate 485 visa. While overseas health insurance policies may also be acceptable, it's important to ensure that the level of coverage satisfies that outlined above.
For Student (Subclass 500) visa holders, this is Overseas Student Health Cover (OSHC). Student visa applicants must obtain OSHC from a specified Australian provider – this cannot be covered by overseas providers, and must be OSHC.
Individuals who have enrolled in Medicare (set out below), are also deemed to have "adequate" arrangements for health insurance – except for Student visa holders, who again must have OSHC.
If you have not yet received Medicare coverage (for example if you're outside Australia) you will need a health insurance policy to cover the gap between this time and when you are able to formally enrol into Medicare in order to remain compliant with condition 8501. This can often be achieved by obtaining travel insurance to cover this period.
Can I access Medicare?
Unless you are an Australian citizen or permanent resident, you generally are not entitled to access Medicare. However, there are two scenarios where a non-Citizen/non-permanent resident would be so entitled, this includes:
certain temporary visa holders who have applied for permanent residency; and
citizens of certain countries who have reciprocal health care agreements with Australia (see here).
Individuals who are citizens of countries with reciprocal health care arrangements should check Medicare's website to ensure their own eligibility, as simply being a national of a country may not necessarily entitle a person to enrol in Medicare.
If the holder of a visa subject to condition 8501, enrolling in Medicare and receiving coverage will typically satisfy the "adequate" health arrangements. For example, a Graduate 485 visa holder who applies for permanent residency and enrols in Medicare may then satisfy condition 8501 on this basis while the permanent residency application is still ongoing.
What do I need to provide?
Depending on the visa, you may need to provide evidence of your health insurance arrangements before the visa can be granted. This includes visa applications for Student Subclass 500 visas and Graduate Subclass 485 visas for example.
For certain visas, such as the TSS Subclass 482 visas, you won't need to provide this for the visa to be granted anymore (rather you declare in the visa application that you have made adequate arrangements during the period of intended stay). However, if you are later found not to hold adequate arrangements while in Australia, you would be in breach of this visa condition.
In circumstances where you are required to evidence this, usually you can simply provide a copy of the insurance policy, or in most instances with Australian health insurers they would provide a cover note/letter stating that the relevant policy holders will be covered upon their visa grant or arrival in Australia.
How can Hannan Tew help?
There are significant variations in the level of cover provided by OVHC and/or other health insurance policies, and you should always undertake your own research and make relevant enquiries to take note of what is covered by these products to ensure that the level of cover meets your individual health care needs.
Hannan Tew has a professional relationship with BUPA to provide discounted health insurance. You can read more about this arrangement here noting the relevant disclosures.
Please note that Hannan Tew does not endorse or recommend any provider over another and recommends that you undertake your own research to determine which health insurer and policy is appropriate for your own personal circumstances.
If you have any questions about health insurance for you or your family, feel free to contact us by email at [email protected] or phone +61 3 9016 0484.
This document does not constitute legal advice or create an attorney-client relationship. Please consult an immigration professional for up to date information.