Businesses are entitled to hire foreign workers on temporary and permanent visas.
The Temporary Skill Shortage (Subclass 482) visa is the temporary component of the employer sponsored visa program. See if your business can bring in skilled workers here.
Temporary Work Skilled (Subclass 482)
The TSS, ENS and RSMS programs are employer sponsored visas for skilled foreign workers in certain occupations. The TSS visa is a temporary visa which has pathways to permanent residence, though this is dependent on a number of factors including the occupation, age, or salary.  For further information, click the FAQs button on the top right. You can also read more about the ENS visa, the permanent visa in this program, here.
Contact Us
Established businesses in Australia

Established business overseas seeking to enter Australia

Employees with job offers from companies
Visa applicant requirements
Qualifications that match the role

At least 2 years of experience in the position

Genuine intention to work in the nominated position

Mandatory licensing, registration or professional membership requirements

Adequate arrangements for health insurance

Health, character and English requirements
Actively and lawfully operating in Australia or

Actively and lawfully operating overseas but requiring the visa applicant to establish an Australian business or fulfill contractual obligations
A genuine, full time position

In the sponsor's business (or that of an associated entity)

A salary in line with market rates

Subject to Labour Market Testing (LMT)

On the relevant occupation lists
Temporary Work Skilled (Subclass 482)
The actual documents you require are dependent on your particular circumstances including (but not limited to) your family members, your health and character, your identity and your occupation. Your Hannan Tew advisor will provide you with a link to the Hannan Tew portal which will set out the specific documents required.
Contact Us
Identity, health and character
Biographical pages of your current passports or travel documents

Full quality passport sized photograph of yourself

Evidence of your health assessment (we will advise you if this is required after we receive your completed questionnaire)

Police certificates for any country (including Australia) if you have lived for a cumulative period of 12 months or more.
Passport bio data page for each family member

Full quality passport sized photograph of each family member

Birth certificate for each family member (translated)

If in a married relationship, a copy of your marriage certificate (translated)

If in de facto relationship, evidence of at least 6 months of (i) shared finances (bank / credit card statements) (ii)living together (lease,
correspondence at same address) and (iii) social (messages to each
other).

If children are between 18 and 23, evidence of financial dependency: (i) reside in the same household (E.g. correspondence to the same address) (ii) financially dependency (e.g. bank statements) (iii) studying (E.g. university enrollment)

If including a child under 18 where a parent is not included, evidence of custody (legal documents and Form 1229)
If an occupation listed by TRA, a skills assessment from a
registered organisation

Your up to date CV covering at least 5 years

Educational qualification certificates

Registration, licensing and professional membership
certificate (as relevant)
Employment references from previous employers (as
relevant)

Documents evidencing your English capabilities: (i) IELST / OEP / PTE/ CAE results or (ii) Passport biodata page / qualifications
A quickly processed visa allowing companies to sponsor foreign workers
Despite an expensive SAF levy and government lodgement fee, the TSS program is the flagship employer sponsored migration program in Australia. It's fast processing times and pathways to permanent residence also make it a preferred visa option for suitable employees. For more information, click the FAQs button on the top right.
Frequently Asked Questions
Disclaimer
The information contained here is offered for informational purposes only and does not constitute legal advice or give rise to an attorney-client relationship between you and our firm. The information: (i) must be regarded as a practical guide for general information and not a process guide for determining the specific immigration requirements of the countries covered, (ii) should not be a substitute for a more indepth analysis of applicable facts and circumstances conducted by competent professionals, and (iii) does not represent an opinion from Hannan Tew or any of its agents with regard to the laws of any of the jurisdictions concerned. The information does not guarantee the outcome or approval of any particular immigration application.
What can we do for you?
With extensive experience representing the world's largest corporations, SMEs, and start ups, our staff are well placed to assist with all issues in relation to the employer sponsored visa process, including: business sponsorship applications, nomination applications, compliance and sponsorship bars.
Contact Us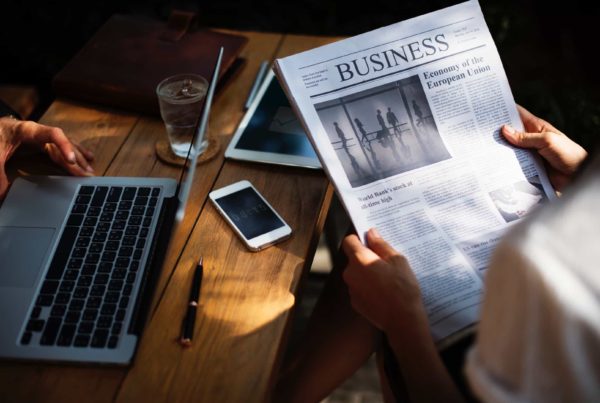 Recent policy updates in relation to the Temporary Skill Shortage (Subclass 482) (TSS) visa relate to employment contracts provided with visa applications. What are the contract requirements? Sub-regulation 2.72(11) of the Migration Regulations 1994 (Cth) (Regulations) provides that, unless the occupation is exempt, an Australian business sponsor is required to: engage the nominee only as an employee of the sponsor or an associated entity…
Provide your details below and we'll get back to you.