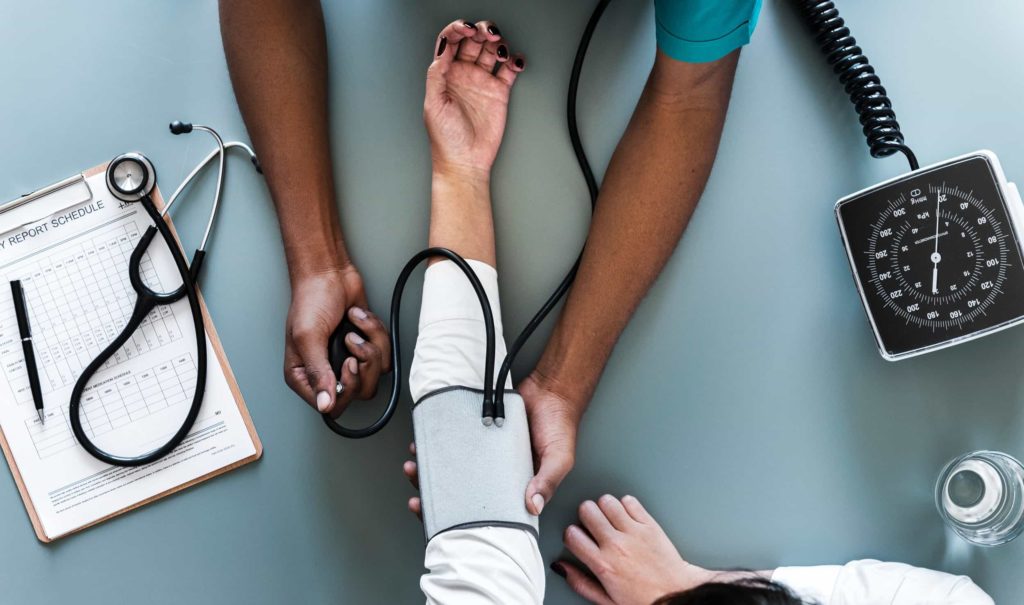 As part of your Australian visa application, you may be requested to undertake health examinations to ensure visa applicants meet minimum health standards in order to:
protect the local community from public health threats;

estimate the cost the applicant will bear to the healthcare system; and

assess the impact it may have on services in short supply.
The type of health examinations required by an applicant will depend on specific factors such as:
the length of the visa being applied for;

the country in which the applicant is applying;

other significant circumstances; and

pre-declared medical conditions.
Who needs medical examinations?
You can read more about who needs health examinations (and what kind) in our previous blog post here.
If you do require a health examination, the process is detailed below.
What are the types of tests in an examination?
The specific tests you will require depend on your personal circumstances, as detailed in the above blog post. The types of tests performed at a visa medical health examination are set out in the tabs below:
A radiology technician and assistant will perform the chest x-ray. The x-ray will be the first out of all the tests as you are required to remove your clothes from the waist up, however, you will be given a scrub-style shirt for privacy
Generally, the medical examination will contain eyesight and ear tests, weight and height readings and reflex checks. The doctor will also check your heart rate and feel for lumps in your stomach, throat and underarms. You will also be required to give a urine sample.
he HIV, Syphilis and Hepatitis B and C tests are performed by a doctor or nurse by doing a regular blood test.
The test performed for a TB screening is an
Interferon-Gamma Release Array test. This type of blood test is specialised in detecting whether a
person has been exposed to tuberculosis (TB) bacteria. To the patient, this will be like undertaking a regular blood test.
How do you book an examination?
Firstly, in most cases, you can only book an examination after you have lodged your visa application (and subsequently received the HAP ID).
Secondly, the process of booking will depend on your location.
In Australia
Onshore appointments must be booked via the Bupa Visa Medical website here. Health examinations can not be completed with other health providers.
Outside of Australia
Applicants who are offshore must book their appointment with an approved panel physician. These are doctors and radiologists who have been approved by the Department to perform Australian immigration health examinations. To locate your closest panel physician, check the list of panel physicians on the Department's website here. On the website you will need to:
select your country;

scroll down to the tab listed "panel physician" and click on "details";

contact the panel physician you prefer.
What are the costs for the medical examinations?
The cost of medical examinations will depend on your location in line with local rates.
In Australia
In Australia, you can expect to pay the following rates depending on your location:
Service

Metro A

Centres

City B

Centres

Regional C

Centres

Regional D

Centres

Medical Examination

$241.10

$241.10

$263.90

$287.90

Medical Examination and Chest X-ray

$333.20

$359.20

$393.30

$429.10

Chest X-ray (includes photo and postage)

$124.60

$153.40

$168.70

$184.10

TB Screening Test Interferon-Gamma Release Array (IGRA)

$95.20

$95.20

$95.20

$95.20

Paediatric Chest X-ray (Posterior-Anterior and Lateral projection)

$129.50

$129.50

$129.50

$129.50

HIV Blood Test (as part of a medical exam)

$51.90

$51.90

$57.10

$57.10

HIV Blood test on its own

$84.20

$84.20

$92.60

$92.60

Hep B Pathology (as part of a medical exam)

$60.00

$60.00

$66.00

$66.00

Hep B Pathology on its own

$92.30

$92.30

$101.50

$101.50

Hep C Pathology (as part of a medical exam)

$60.00

$60.00

$66.00

$66.00

Hep C Pathology on its own

$92.30

$92.30

$101.50

$101.50

Syphilis (VDRL) blood test (as part of a medical exam)

$42.70

$42.70

$46.90

$46.90

Syphilis (VDRL) blood test on its own

$75.00

$75.00

$82.50

$82.50
Metro A Centres include: Sydney, Parramatta, Brisbane, Adelaide, Melbourne, Perth, Greensborough and Bondi Junction
City B Centres include: Baulkham Hills, Belconnen, Bankstown, Corrimal, Darwin, Forest Hill, Hobart, Newcastle, Robina, Royal Park, Preston and Ringwood
Regional C Centres include: Ballarat, Bendigo, Bundaberg, Cairns, Gladstone, Mackay, Mount Isa, Orange, Port Augusta, Port Macquarie, Toowoomba, Townsville, Echuca and Wagga Wagga
Regional D Centres include: Alice Springs, Launceston, Albany, Bunbury, Tamworth, Geraldton, Albury, Mildura, Norfolk Island
For the Broome, Carnarvon, Kalgoorlie, Karratha and Kununurra Bupa locations: the costings for tests vary which you can read more about here.
Concessions apply where you are booking more than one test in the same appointment. For example, if you were to book a Medical Examination and X-Ray in a metro A centre, the cost would be $333.20, and to add a HIV and Hepatitis B test to the appointment, it would be a total of $445.10.
Unfortunately, visa medical appointments are not eligible for private health rebates.
Outside of Australia
Each overseas clinic will have its own individual pricing, therefore patients will need to contact the specific clinic they would like to book into to receive a quote. A few examples of the most popular offshore location pricing are as follows (noting that pricing may vary):
What do you need to bring to your appointment?
When attending your visa medical appointment, make sure to take:
a current passport, or if expired, the expiration date is no more than 2 years prior to the appointment date (other identification is not accepted);

your eMedical referral letter to show the examinations required, and to confirm your HAP ID;

prescription contacts or lenses (if applicable); and

any specialist reports (if applicable).
What should you expect at the appointment
?
On the day of your appointment, it is good practice to arrive 15 minutes early to allow the staff to check your details and identity documents. They will cross-check the answers provided on your eMedical referral letter and take a passport-style photo for the physicians to identify you. You will then be requested to put your eMedical referral letter, photo, passport and medical reports into a folder, which must be kept on you at all times.
Once the registration process is complete, you will be transferred to the secure waiting room. Any people who are not undertaking medical examinations will be unable to go past this point unless they have prior authorisation, for example, a parent or carer.
In the secured waiting room, you will then be given a scrub-style shirt and a key to an assigned locker where you can safely store all of your belongings. You will also be asked to enter a changing room and undress from the waist upwards.
Once complete, you will then be called to each room to undertake each examination.
What should you expect after your appointment?
Upon completion of all of the examinations, you will be asked to return the folder with all of your details to the medical staff, who will confirm that what is required has been completed.
The results from your health examinations will be transmitted electronically to the Department within 5 business days of completion. The results of the examinations are for the Department's use only and will not be accessible to anyone else, including yourself.
You can check the status of your health examinations online via the ImmiAccount used to lodge your application.
Any questions?
If you have any questions about health examinations for you or your family members, feel free to contact us by email at [email protected] or phone +61 3 9016 0484.