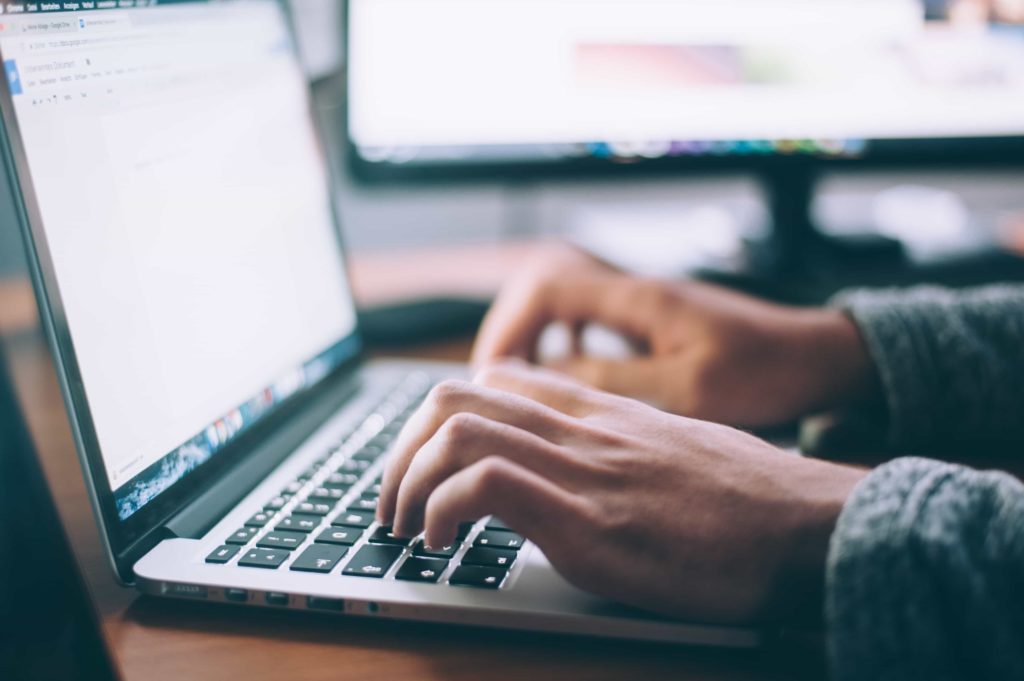 For certain visa types a sponsor must demonstrate to the Department that they are unable to find a suitable Australian worker to fill the role. In these applications, the sponsor will need to provide evidence that they have tested the local labour market. Subclass 482 nomination applications are subject to a specific requirement to provide evidence of labour market testing (LMT) unless one of the following exemptions apply:
international trade obligations; and
specified exemptions.
Alternatively, if the occupation is a 3. "select" occupation or position, then less onerous evidence of LMT can be provided.
1. What are the international trade obligations?
The LMT obligations for immigration purposes do not apply when it is inconsistent with Australia's international trade obligations. These obligations relate to Australia's commitments under Free Trade Agreements (FTAs) as well as the World Trade Organization (WTO) General Agreement on Trade in Services (GATS) (see here).
Currently, a person will be exempt if any of the following categories of people who also meet the jurisdictional requirements:
Categories of people

Jurisdictional requirements

Citizens of certain countries

Citizens from Canada, Chile, China, Japan, New Zealand, Mexico, Singapore, South Korea, Thailand, or Vietnam

Permanent residents of certain countries

Permanent residents from Canada, Chile, Korea, New Zealand or Singapore

Employees of associated entities of the sponsor where the associated entity is located in certain countries

Associated entities in Chile, China, Japan, Korea, New Zealand or any ASEAN nation (Brunei, Myanmar, Cambodia, Indonesia, Laos, Malaysia, Philippines, Singapore, Thailand or Vietnam)

The individual is:

nominated by an associated entity of the sponsor's business
nominated as an Executive or Senior Manager[1]

and

will be responsible for the entire or a substantial part of the company's operations in Australia

The associated entity operates in a WTO country (see here for list)

The individual is:

nominated by an overseas business sponsor
is nominated as an Executive or Senior Manager[2]
will be responsible for the establishment of a new operation of that business in Australia

The overseas business sponsor operating in a WTO member country (see here for list)

The individual is being nominated by an employer for whom they have worked in Australia on a continuous, full-time basis for two years immediately before the nomination is lodged. This means that LMT would not be required for a new nomination lodged by the same sponsor or an associated entity of that sponsor provided that:

the visa applicant / holder will be staying in the same nominated position and either:

the new sponsor is still an associated entity of the original sponsor or
the employer has stayed in the same position (that is, even if the company has ceased to exist)

LMT might also not be required if the person is nominated for a different position with the business but has a specialised knowledge at an advanced level of a proprietary nature of the company's obligations

The nominee is a citizen, or an eligible permanent resident of a WTO member country (see here for list of such countries)
2. What are the specified exemptions?
There are also two specified exemptions from the LMT requirements:
the Minister may, in writing, exempt a sponsor from the requirement to undertake LMT if a major disaster has occurred in Australia that has such a significant impact on individuals that a government response is required, and the exemption is necessary or desirable in order to assist disaster relief or recovery. Exemptions under this provision must be expressed to apply to a particular sponsor, and may be expressed to apply in relation to a specified nomination or class of nominations by that sponsor. To date, no such exemption has been provided.
The Migration Act provides for exemptions where an occupation is specified by legislative instrument. There are currently no occupations specified.
3. What are the select occupations / positions and what is the alternative evidence that can be provided?
The legislative instrument referred to as (LIN18/036) outlines certain 'select occupations' and 'select positions' for whom standard LMT requirements regarding manner, period and timing do not apply. Instead these occupations are required to provide alternative evidence in the form of submissions.
These occupations/positions, along with the required submissions, are detailed below:
Select occupations and positions

Alternative evidence required

A position that requires the occupant to have an internationally recognised record of exceptional and outstanding achievement in a profession or field, such as, sport, academia or research, or as a top-talent chef

A submission should explain why the specific individual nominated is the only person, or one of very few people, who could undertake the nominated position

A position that will be filled by a person who is:

employed by a company operating an established business overseas and
nominated by a standard business sponsor who is an associated entity of that company

, operating in Australia

A submission should explain the need for the transfer and documentation outlining the transfer arrangement

A position that is held by a TSS or Subclass 457 visa holder for which a new nomination has been lodged solely because:

the annual earnings that will apply to the nominee have changed or
a change in business structure has resulted in the nominee's employer lodging a new application to be approved as a standard business sponsor

A submission should explain that the position is already filled by an existing TSS or subclass 457 visa holder, but give reasons why a new nomination is required (for example, due to a business restructure)

A position for which the annual earnings of the occupant will be equal to or greater than AUD 250,000

A submission should explain the methods of testing the local labour market. For example, how you found the overseas worker via an executive search process which including inviting applicants from Australia

A position that falls within ANZSCO Minor Group 253 – Medical Practitioners (that is not ANZSCO 253111 – General Medical Practitioner or ANZSCO 253999 – Medical Practitioners nec) or ANZSCO Unit Group 4111 – Ambulance Officers and Paramedics

A submission should explain the methods of testing the local labour market. For example, how you found the overseas worker via an executive search process which including inviting applicants from Australia
In the case that the exemptions don't apply, then what are the requirements to meet the LMT obligations?
When / How Long?

Manner

Within the 4 month period which ends on the day on which the nomination application is lodged

The advertisement must have accepted applications or expressions of interest for at least four weeks after it was first published

The advertisement must be in English

At least one advertisement on the Australian Government's Workforce Australia website and

At least two advertisements in any of the below mediums:

on a recruitment website with 'national reach' in Australia (e.g. http://www.seek.com.au) (though a general classifieds website or an advertisement solely through a social media notification, such as Twitter or Instagram is not an acceptable method)
industry specific recruitment websites relevant to the occupation that are in significant use by the industry
LinkedIn's online recruitment platform (though Job vacancies restricted to LinkedIn profile members only are NOT acceptable for LMT purposes)
in print media with national reach in Australia (this would include national newspapers or magazines that are published at least monthly and marketed throughout Australia)
on radio with national reach in Australia (this would include radio programs that are broadcast or syndicated nationally)
if the sponsor is an accredited sponsor

– on the approved sponsor's website

The advertisement must include the following details

the title, or a description, of the position
the skills or experience required for the position
the name of the approved sponsor or the name of the recruitment agency being used by the sponsor and
the salary for the position (if the intended annual earnings for the nominated position are lower than AUD96,400)

Note: it is acceptable to publish a salary range – for example AUD80,000 to AUD90,000
Frequently asked Questions
Hannan Tew Lawyers assist with employer sponsored visa applications for numerous organisations from local start-ups to global giants. Each organisations LMT obligations are unique, but this FAQ provides some quick answers:
Need further information?
If you are an employer seeking more clarification about the LMT requirements, we'd love to put your mind at ease. Contact us by email at [email protected] or phone +61 3 9016 0484 to obtain further guidance.
[1] The following occupations are considered Executive or Senior Manager roles: Advertising Manager, Chief Executive or Managing Director, Chief Information Officer, Corporate General Manager, Corporate Services Manager, Finance Manager, Human Resource Manager, Sales & Marketing Manager, Supply and Distribution Manager.
[2] Ibid.
THIS DOCUMENT DOES NOT CONSTITUTE LEGAL ADVICE OR CREATE AN ATTORNEY-CLIENT RELATIONSHIP. PLEASE CONSULT AN IMMIGRATION PROFESSIONAL FOR UP TO DATE INFORMATION.