Under the Global Talent Independent (GTI) program, the Department of Home Affairs (Department) has appointed Global Talent Officers (GTOs) in London, Shanghai, Singapore, and Washington DC to promote the program. They now perform this role from within Australia due to COVID-19.
We are very fortunate to have one of the GTOs, Nedra Kelaart, answer some of our questions regarding the GTI program.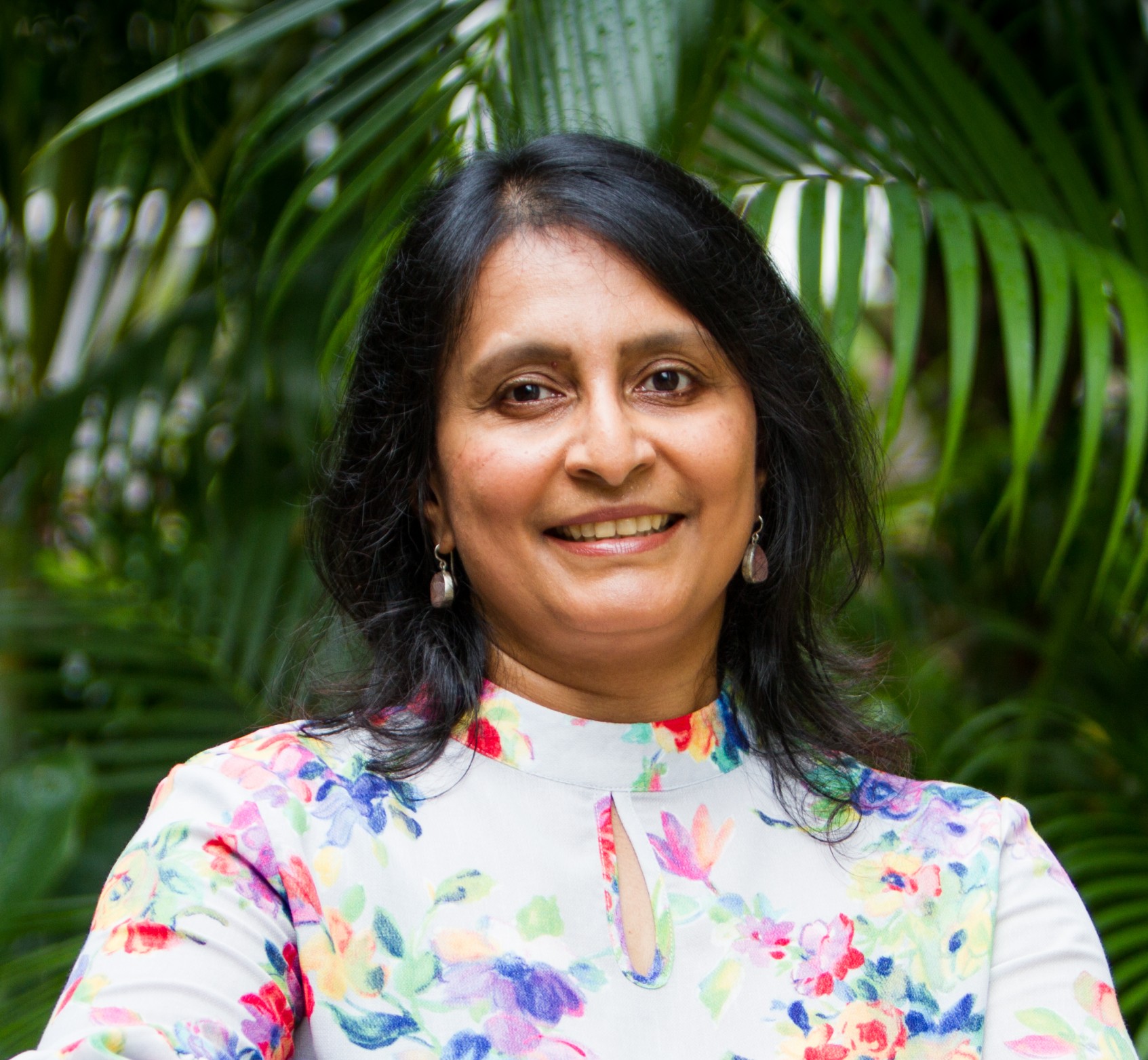 Nedra Kelaart
Global Talent Officer at Australian Department of Home Affairs
Tell us a little bit about yourself, how did you become a GTO and what is the journey that brought you here?
I have over 14 years of experience working for the Department of Home Affairs (previously the Department of Immigration) in various program management and operational roles, including assignments in Singapore and the Pacific. The GTO role, by far, has been the most exciting one to date. As a GTO, I have the privilege of meeting some incredibly talented and distinguished individuals who are doing exceptional work across the target sectors. Being able to assist them achieve their dream of working and living in Australia whilst also contributing to Australia's future growth and prosperity has been immensely rewarding. I am a 'people person' and enjoy interacting with people from diverse backgrounds and cultures and this has certainly helped me as a GTO. While I am currently based in Australia, I look forward to returning to Singapore to continue my work as the GTO for the ASEAN region.
Can you tell me your role, the geographical area you are responsible for, and what that role involves on a day to day basis?
When designing the Global Talent Program, the overseas network was identified as an avenue to source high calibre, global talent. My role as a GTO is to identify and attract exceptional talent from across my region and to assist them to apply under the GTI program. This includes individuals and companies. I also undertake engagements and deliver information sessions to promote the program, provide information and ensure individuals who are keen to apply meet program parameters. I am responsible for the ASEAN and Pacific regions including Singapore, Indonesia, Malaysia, Vietnam, Cambodia, Thailand, Philippines, Brunei, Laos and PNG in the Pacific
With applicants now able to apply for EOIs directly, should individuals still reach out to GTOs? And if so, how should they do so?
Applicants don't need to reach out to a GTO prior to applying. However, if they require further information or clarification to specific questions they are welcome to contact a GTO. GTOs are contactable via LinkedIn or region specific mailbox addresses are provided on the GTI website.
What are some tips that you can give EOI applicants? In terms of formatting, documents to include, or what you do or do not want to see.
The Expression of Interest (EOI) is a streamlined process that is easy to complete. The Contact Form on the GTI website sets out the information the Department requires to assess an individual's eligibility for the program. Any additional documents or evidence can be included as attachments. So, there's no need for formatting etc.
Remember the EOI is an opportunity for the applicant to tell us why they believe they are exceptional and outstanding and to back up their claims with supporting evidence. Make sure to highlight key achievements, accolades and your global standing in the sector you are applying for.
Where an individual wishes to update their EOI, should they email with extra information / documentation?
Yes, individuals who need to update their EOI with additional information can email the [email protected] mailbox with the additional documents and the team will link it to their EOI. Remember to include your name, date of birth and passport number to ensure it is linked to the correct EOI.
Many individuals are anxious that they have not heard an outcome on their EOI. Will the Department advise all candidates if they have either been successful or unsuccessful?
All applicants will be notified via email if they have been successful or unsuccessful. Due to COVID-19, processing times have been impacted and we are unable to provide updates on EOI processing or how much longer it might take for an individual's EOI to be assessed. We apologise for any delay and appreciate your patience.
Are there any quotas – for example, fixed amount of invitations issued per: month, country of origin, offshore or onshore, or target sector?
There are no quotas across any criteria.
Of course some target sectors such as MedTech, FinTech, and Advanced Manufacturing will be key to Australia's economic recovery during and post pandemic. Exceptional individuals and businesses across these sectors and others that directly contribute to job creation and economic growth will be highly sought after.
How flexible are the Department with the stated criteria?
Before I respond to the specific examples, let me say that the target sectors for the program are future focused and therefore encompass a number of sub-sectors and industries that will lead the way for growth and innovation. This provides an opportunity for applicants to showcase their skills and talent in a specific sector or across sectors and how they will contribute to innovation now and in the future.
The second point I want to make is that the Global Talent Program is looking for exceptional and outstanding talent and international recognition. Therefore, if an individual meets the requirements at a minimum, it is not a guarantee that they will receive a unique identifier. This is because while they might be able to tick off on all the criteria, when compared with other highly experienced professionals in their field, they probably don't make the mark.
How flexible are the Department with "target sectors" for example, if someone is a brilliant medical researcher in cancer but does not apply "Tech" to their role per se, can they apply based on the MedTech sector?
The individual would definitely be considered given their cutting-edge research skills and the aptitude for innovation.
How flexible are the Department with "recent graduates" missing eligibility requirements during processing for the EOI (i.e. a PhD holder graduated over 3 years ago) – is the person still a "recent graduate" at the time of EOI application or at the time they are assessed?
Eligibility requirements will be assessed at the time of EOI application rather than at the time of assessment.
How flexible are the Department with highly graded graduates i.e. Masters graduates with a 79% average instead of 80% who just miss out?
This requirement is set out in Policy Instructions, and therefore must be met.
How flexible are the Department with circumstances where an individual can demonstrate their ability to earn above the FWHIT but aren't currently earning the amount (for example due to lower salaries in their home country, or because they're a start-up founder paying themselves a low salary)?
The requirement for the FWHIT is that the individual must have the ability to meet the threshold. This can be met in a few different ways. For example, applicants can provide evidence of a job offer which meets the threshold or suitable job advertisements/listings in Australia that meet their qualifications and experience. Recent PhD or Masters graduates in the target sectors can provide evidence of suitable roles in Australia and their ability to earn the FWHIT.
The Department is currently refusing EOIs for people who are on bridging visas. Considering COVID, is it possible to make submissions where individuals are only on a BVA due to processing delays to be accepted even though they hold a BVA?
Applicants on a Bridging Visa A (BVA) are affected by Schedule 3 of the migration regulations and therefore, cannot be invited to apply under the GTI pathway as they would be refused the Distinguished Talent visa when they lodge their visa application. Applicants on a BVA should wait until such time as they are granted an appropriate substantive visa to put in an EOI under the GTI visa pathway.
Will the Department issue unique identifiers to applicants even if they submitted their EOIs after 30 June 2020?
Yes, absolutely. The Department has continued to assess EOIs lodged after 30 June 2020.
As we approach the 5000 allocated spots, what are your thoughts on whether the program will be extended to include more spots? Do you recommend applicants still apply at this stage?
As you may have heard, in the budget announcement on 6 October 2020, the Government announced that 15,000 places will be available under the Global Talent Program in 2020-21. The Government intends to attract the brightest and best migrants from around the world who will play a key role in Australia's economic recovery.
Lastly, were there any particularly memorable candidates that you had the opportunity to speak with or invited under this program?
There are so many it is hard to pick. A few that come to mind include Dr Hossein Nejati, co-founder and CTO of Kronikare and iThermo in Singapore. Also Dirk-Jan ter Horst and Gaurav Singhal, founders of Drive lah (Singapore) and Drive mate in Australia. While these individuals are talented in their own right, they are also expanding their businesses to Australia creating jobs and contributing to Australia's economic success while enjoying all Australia has to offer.
We have a number of other profiles from across the globe that will be uploaded on the GTI webpage shortly. So watch this space!
Thank you Nedra for agreeing to answer these questions, and for sharing your valuable time with us and the readers. Your responses will undoubtedly be much appreciated by everyone.
Any questions?
With immigration uncertainty in other countries, the Global Talent Independent program is a positive initiative to try and attract some of the best and brightest talent from around the world.
Hannan Tew Lawyers have had a significant amount of enquiries about the GTI program, and have been at the forefront of this program since conception. We have been interviewed by various media outlets including ITnews, and SBS regarding our insights and views on the GTI program, and on our insights on immigration more broadly which can be read here.
With significant experience advising the tech and start-up industries in Australia, we have the knowledge and experience to understand your profile and convey the importance of your research, experience and skill sets to the Department to improve your prospects of receiving an invitation and/or the visa itself.
Please feel free to contact us by email at [email protected] or phone +61 3 9016 0484 if you have further comments or queries or would like some guidance.
This document does not constitute legal advice or create an attorney-client relationship. Please consult an immigration professional for up to date information.